Research Experiences for Undergraduates
Experimental and Computational Spectroscopy:
Fundamental Probes of Molecules, Molecular Interactions, and Materials
Program dates: May 20 – July 26, 2024
Application deadline: Feb. 15, 2024
Click here to apply (via NSF ETAP website)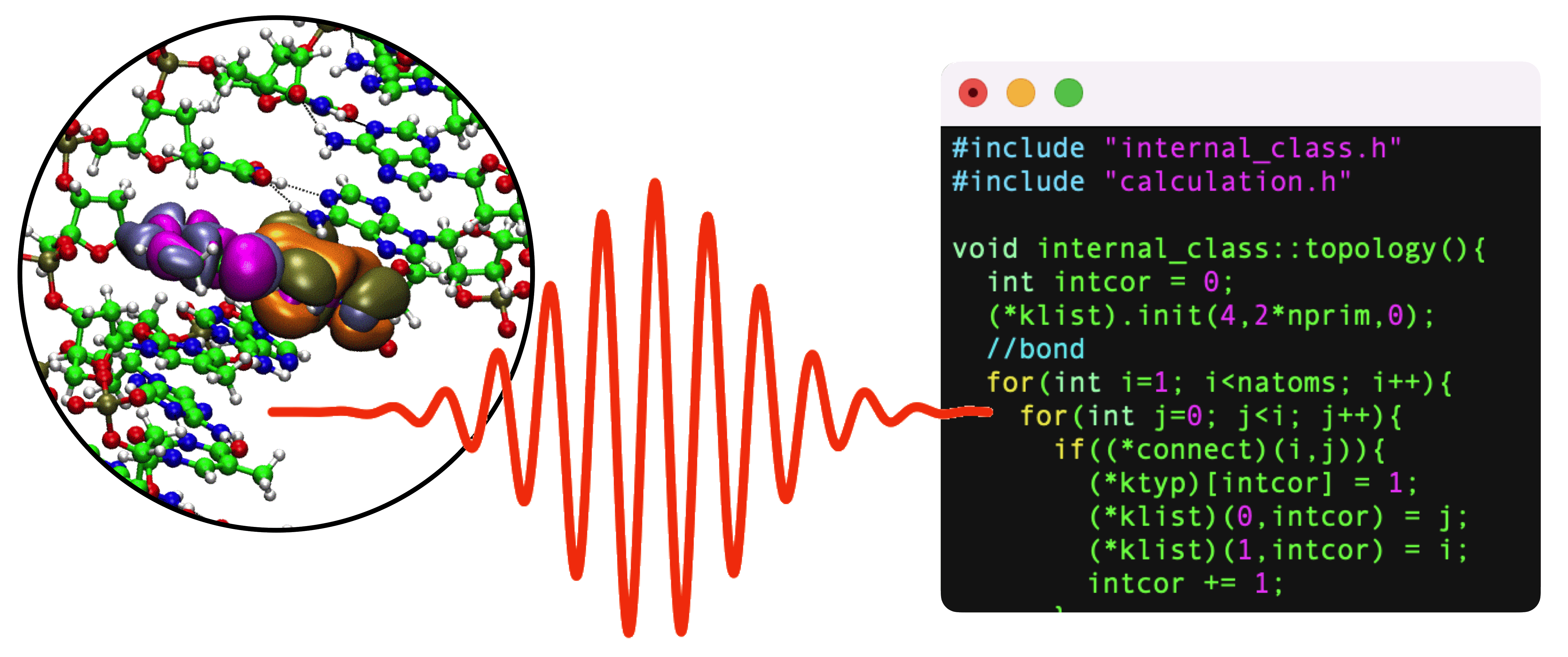 This 10-week program, hosted by the Dept. of Chemistry & Biochemistry at Ohio State, will provide a laboratory experience for undergraduate students in one of several participating research groups, along with a weekly program of professional development. The program is designed to help prepare students for graduate education in physical chemistry. Student participants are expected to be on site for the duration of the program.
Questions? Please contact John Herbert, Program Director.
Overview
Full-time research activities
Laboratory safety training
Training in scientific writing and communication
Opportunities to network with senior scientists and graduate students
Social activities
Eligibility
U.S. citizen or permanent resident
Full-time enrollment in a U.S. college or university
Completion of basic coursework in chemistry
Participants must be at least 18 years old on the first day of the program
Applications from students at two-year colleges, or four-year colleges with limited research opportunities, are especially encouraged
Students from underrepresented groups are encouraged to apply
Benefits
$6,000 stipend ($600/week) + separate food allowance
Fully-paid housing is provided in dormitories on the Ohio State campus
Transportation costs to Columbus are paid (for one round trip)
To Apply:
See the list of participating faculty. There you will find links to research group web pages. Check them out and identify three groups that look interesting to you.
Click here to fill out an online application form. You will be asked for the following:

A brief personal statement (perhaps describing your scientific interests and/or career goals)
Resumé or curriculum vitae
An academic college transcript (unofficial versions are fine)
One letter of reference (e.g., from a college professor or advisor)
Rank-ordered preferences for three research groups, selected from this list.
The spectroscopy REU program at Ohio State is supported by the National Science Foundation (CHE-2150102)
Page last modified on 1 December, 2023